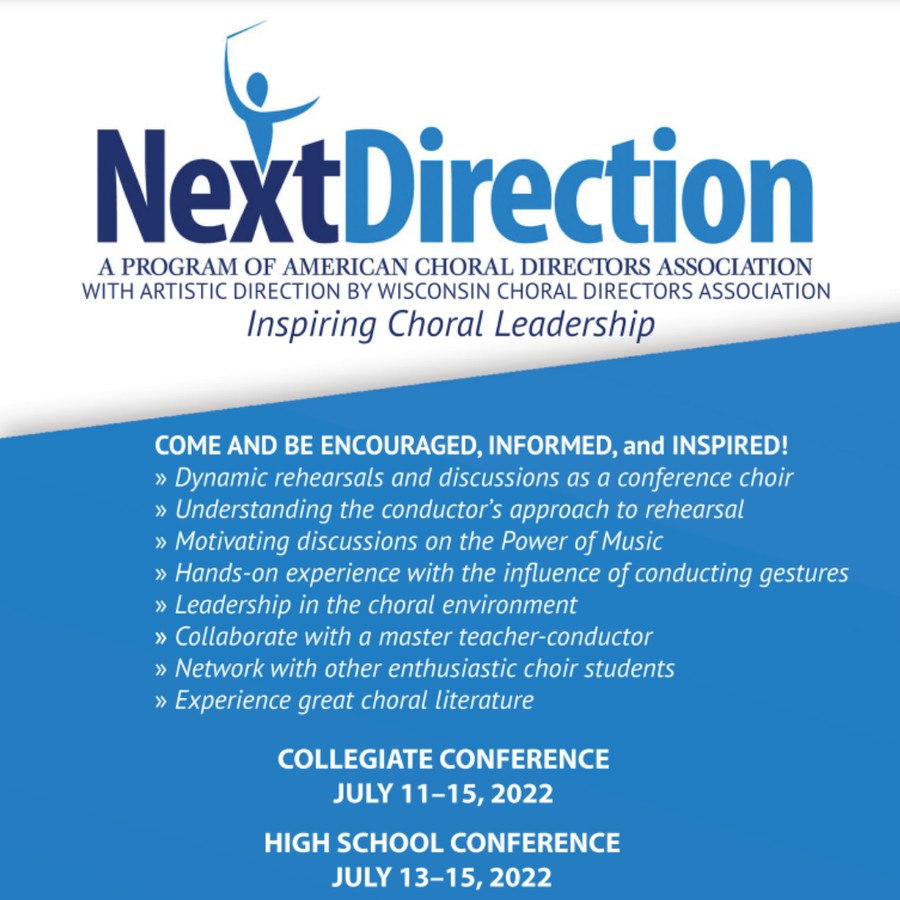 NextDirection Choral Leadership Conference – in person at Carroll University, Waukesha, WI
NextDirection is a summer conference for high school students, college students, and first-year teachers who are excited to learn more about choral education. The collegiate conference will run July 11-15 and the high school conference will run July 13-15. First-year teachers are welcome. Registration: $350.
High School Students 10th-12th Grade Next Direction Scholarship Available!
This is the AzACDA scholarship application for Arizona high school students wishing to attend the NextDirection Choral Workshop in Wisconsin. This scholarship covers the cost of the conference ($350) as well as grants a $500 travel stipend to the chosen recipient. Deadline for both the Next Generation and Scholarship applications are Friday, April 29th.