AzACDA on Facebook
AzACDA is on Facebook at: 
https://www.facebook.com/AzACDA
. If you are a member of Facebook, be sure to "Like" our page and be sure that you are also "Following" it (after you "Like" the page, click on "Following" when you visit the page on a computer and then select "See first" and turn notifications on). We'd also love it if you'd invite your FB friends to "Like" the page as well and please "Share" any of our posts that you think would be of interest to your choral friends.
---
Student ACDA Chapters Social Media Links
---
ChoralNet
Visit ChoralNet (owned and operated by the national ACDA organization), a website dedicated to choral directors worldwide with helpful forums and more!
---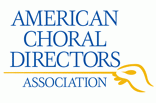 ACDA National website
Click here to visit the national website of the American Choral Directors Association, where members of the organization will find lots of useful resources and can also manage their membership. ACDA also has a Facebook page here and a Facebook group here.
---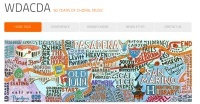 ACDA – Western Region
AzACDA is part of the Western Region of ACDA. In even-numbered years, the regions of ACDA host conferences, so visit the Western Region website for information about the next one. The Western Region also has a Facebook group.
---
ACE (Arizona Choral Educators – formerly ChoDA)
Arizona Choral Educators (ACE for short, formerly Choral Directors of Arizona – ChoDA) is a constituent group of the Arizona Music Educators Association (AMEA) which serves the needs of elementary, junior high, high school, and collegiate directors throughout Arizona. AMEA is affiliated with the National Association for Music Educators (NAfME, formerly MENC).
---