GET YOUR TICKETS NOW!!
Click HERE to purchase tickets for the Cantaremos Concert on Saturday, November 10th.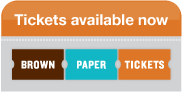 LINKS TO IMPORTANT INFO
What is Cantaremos?
Cantaremos is an auditioned honor choir for singers in Arizona in grades 5-9. This Youyear's clinicians are:
5-6 Treble Choir: Clinician Dr Julian Ackerley , Tucson Arizona Boys Chorus.
7-9 Men's Choir: Clinician Dr Alyssa Cossey, Choral Music Ed professor University of Arizona.
7-9 Women's Choir: Clinician Andrea Squires, Director of Choirs at Desert Canyon Middle School.
SAVE THE DATE!
When: Saturday, November 10, 2018
Where: Tri-City Baptist Church, 2211 W Germann Rd, Chandler, AZ 85286
Are you not a member of ACDA? NOT A PROBLEM! Teachers who are ACDA members can sponsor their feeder schools!
Questions? Email Marcela Molina –
CHECK OUT THE REP…
5-6 Treble
How Can I Stop Singing My Song?, Cynthia Gray
Illumina oculos meos, Giovanni Pierluigi da Palestrina
Morning Song (Cherokee "Amazing Grace"), arr. by James Green
Rejoice and Sing!, Rollo A. Dilworth
7-9 Women
Famine Song, Matthew Culloton
The Jabberwocky, David Brunner

Lift Thine Eyes, Felix Mendelssohn

Ain't Gonna Let Nobody Turn Me Around, arr. Rollo Dilworth
7-9 Men
Yonder Come Day, arr. Judith Cook Tucker
Tell My Father, arr. Andrea Ramsey
Pirate Song, arr. Tim Y. Jones